Linking Environment And Farming (LEAF) said the first part of the National Food Strategy heralds the start of the transformation that is needed in the way food is produced, accessed, distributed, traded and eaten.
Caroline Drummond, chief executive of LEAF, said: "We are hugely inspired by the launch of part one of the National Food Strategy. Its vision is of a fairer, more robust and sustainable food system – with health and well-being at its heart. One which works for everyone – farmers, citizens, retailers and businesses.
"We congratulate Henry Dimbleby and his team for their ground-breaking work so far. They set out some brave and far reaching recommendations and LEAF is greatly looking forward to playing our part in helping to make them a reality."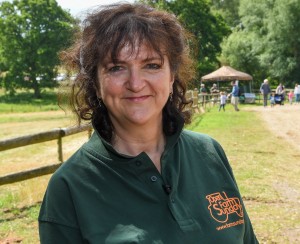 Ms Drummond said that LEAF Education is leading the way in engaging young people with farming, food and nature to boost health and wellbeing.
She added: "Similarly, LEAF's grass roots approach, working with farmers on the ground towards more nature friendly, integrated farming systems which deliver economic, environmental and social benefits, has a significant contribution to make as the National Food Strategy recommendations start to be implemented.
"The scale of the challenges in front of us are huge – for the planet, our climate, our people and our wildlife. But the first part of the National Food Strategy highlights that there are opportunities to take action. Now is the moment."