With global lockdowns, and huge changes to the demand for hygiene products, OvertheCounter talks to Ian O'Connor, vice president of supply chain for Diversey, and Rob Kelly, agricultural marketing director, to find out how the company have ensured vital hygiene products reach end users throughout the pandemic
As with many companies around the world over the last few months, Diversey has had to adapt and respond quickly to a rapidly changing working and trading environment. As head of supply chain for one of the world's leading cleaning and hygiene product companies, Ian O'Connor has felt this possibly more than most.
He says: "My job is to ensure the manufacture and global supply of a wide range of hygiene products to various business sectors. This includes health care, hospitality, retail and food service, as well as food and beverage. Production and logistics play a huge part in this."
When countries across the world began to go into lockdown, Diversey saw a significant proportion of trade disappear overnight as pubs, clubs, hotels, restaurants and schools all closed. However, hygiene solutions for food and beverage production and the healthcare sector saw an unprecedented increase in demand, bringing challenges of a different nature.
"We've had to deal with everything from difficulties in sourcing raw materials, to challenges with restricted freight routes, to an explosion in demand for products such as disinfectants, surface cleaning and hand sanitizers," Ian adds.
"Supply difficulties began to emerge in January, when China shut down. Fortunately, as a global company, we have a worldwide network of suppliers with contingencies in place, and could implement these immediately. As more countries locked down, we had to then widen our net, evaluate new suppliers, ensure they met strict standards, and enter into new short-term deals or spot-purchasing to ensure supply continued."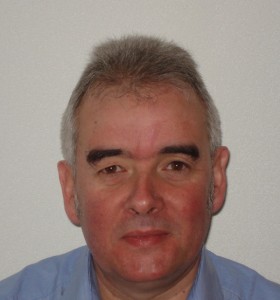 Ian says that along with supply, the other immediate challenge was the logistics of ensuring the company's manufacturing facilities were consistently fed with the raw materials they needed, and that finished product could be distributed to where it was needed, such as distributors in the agricultural sector.
"All freight significantly slowed down; even air freight, which is normally quick, was seeing companies shutting down routes, so lead times were a minimum of two weeks at best," he says. "But we managed to keep things moving, and although we have been running with reduced stock due to demand, we have been able to get product to customers most in need at all times, due to our purchasing agility.
"However, sacrifices and decisions have had to be made based on what was best for the human population, focussing on the healthcare sector and making sure the food supply chain was not interrupted. This includes agriculture, where hygiene is of upmost importance for human health."
Global dairy sector
With uncertainty over whether distributors would still be able to get stock, some dairy farmers purchased ahead, and increased quantities ordered through distributors.
Rob Kelly, agricultural marketing director at Diversey, explains: "To provide an example, Chlorhexidine,  the biocide used in a number of our teat disinfectants such as Teatfoam Advance, is also the biocide favoured by the healthcare sector for infection control products such as hand disinfectants, so global demand was extremely high."
Chlorine is also a recognised biocide of choice for dairy hygiene, but also now has WHO (World Health Organisation) approval for Coronavirus control.
"This has seen demand expand into non-traditional markets, so our established relationships and long-term contracts with suppliers has never been so important to ensure supply," Rob stresses.
"In May, demand in the dairy sector returned to normal levels, and we are expecting to see a slight decrease in coming months as some farmers have excess stock. We work to ensure that each product carries with it the maximum shelf life, meaning the products remain proven, effective and suitable for use within these guidelines, making it easier to manage stock once it is on farm."
What does the future hold?
Commenting on the challenges, Ian says: "As a company we have put all resources into delivering critical products where they are needed. This has hugely focussed on procurement and expanding capacity, as maintaining consistent supply was the main issue we encountered. It has been critical, as a company, to remain agile and look at all options available to us.
"Having strong relationships and regular communication with our customers and distributors has proved to be an incredibly important aspect of ensuring we provide vital supplies in a timely manner."
He adds: "It's difficult to say at this time if this has been a temporary issue, or if we should expect a second wave, and there's a lot of differing views. Confidence beyond a three-month plan is low amongst our customer base, so we will adapt when necessary, modify our business modelling if needed and ensure we continue to supply the key industries.
"Going forward, I think attention to hygiene will be greater in every sector, so our buying patterns and demands will change. Disinfectants specifically will no doubt see a continued increased demand and we will manage accordingly."