Wynnstay has announced the appointment of Lewis Davies as its environmental and sustainability manager.
In this new role for the company, Mr Davies will be involved in the development and implementation of Wynnstay Group's ESG and Sustainability Strategy across all group businesses.
A graduate from Cardiff Metropolitan University, he joined Wynnstay in June 2014 as an assistant product manager for the retail purchasing team, and became product manager in December 2016.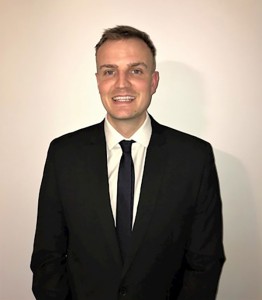 More recently he has been involved with project development exploring sustainability objectives, including waste management and energy, which sits alongside his interests and ongoing CPD.
In 2020, he completed a Post-Graduate Certificate (PgC) at Harper Adams in 'International Agri-Business and Food Chain Management' with research projects focused on sustainability outcomes, including a life cycle assessment of UK livestock production systems, food security, reducing greenhouse gas emissions in livestock farming and exploring alternative power source units for agricultural vehicles.
Further to this, he is currently studying towards a PgC at Cardiff Metropolitan University via the 20Twenty Level 7 in 'Business Management and Sustainable Leadership'.
Andrew Evans, Wynnstay Group's operations and feeds director, said Mr Davies's appointment signals the change in direction for the company.
"As a business, we're constantly striving to support our customers in meeting the wider demands of the supply chain," said Mr Evans.
"Creating a sustainable business which works with the environment is paramount, and we hope with Lewis's direction, we can continue to provide our farmers and their businesses with the tools and expertise to maintain profitable.
"We congratulate Lewis in his new position, and look forward to seeing how his expertise filters to the wider Wynnstay team."