Wynnstay has announced the forthcoming retirement of chief executive, Ken Greetham (pictured), after 21 years with the company, the last 10 as CEO.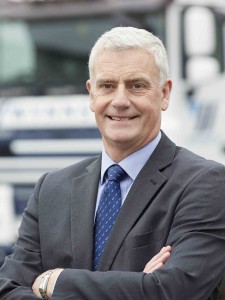 The company has also announced that Gareth Davies, who is currently joint managing director of Wynnstay (Agricultural Supplies), has joined the board as chief executive designate.
Jim McCarthy, chairman of Wynnstay, said: "Ken Greetham has led Wynnstay for the last 10 years with tremendous skill and judgement, and his contribution to the Group over 21 years has been outstanding.
"Ken is succeeded by Gareth Davies, a highly talented individual and a strong team player, who, like Ken, is passionately committed to the business. Under his guidance, we are confident that Wynnstay will continue to develop and grow, extending its geographic presence and building its position in its chosen markets."