The July issue of OvertheCounter, is now available digitally. We have created a digital version available here as we know so many people are working from home, while their copy of the magazine may get mailed to their office.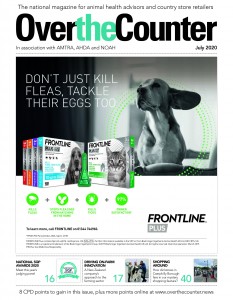 The latest issue of OvertheCounter includes an interview with Jim Gillham, the head of retail sales and operations at Mole Valley Farmers, in which he details the company's response to the COVID-19 pandemic.
The issue also includes details of the judging panel for the 2020 National SQP Awards, which will take place in London on November 5. The deadline for entries is Friday, July 24. Good luck!
To access the May issue of OvertheCounter, click HERE.