New plans to take more active control of Bovine Viral Diarrhoea (BVD) through Red Tractor assurance have been welcomed by CHECS chair Abi Reader, who said UK beef and dairy farmers now have a huge opportunity to boost profitability and reputation by working to eradicate the disease.
BVD is currently estimated to cost British cattle farmers around £61 million each year through culls, erosion of productivity and suppression of immunity. But Ms Reader, a dairy farmer from Cardiff, said tacking the disease is not only about improving productivity.
"With the disease now 'reportable' in countries who want to trade with EU member states, there are reputational gains to be made too as we start to explore new trade avenues," Ms Reader.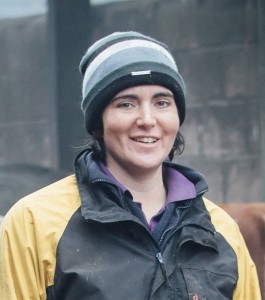 "I believe this is why pressure to tackle BVD has been growing in recent months. In July, a Ruminant Health & Welfare workshop concluded with an ambition to eradicate the disease by 2031, and BVD is thought to be a focus in Defra's planned new animal health and welfare framework."
The new recommendation for Red Tractor assured beef – to be implemented in November 2021 – looks for evidence that a BVD eradication plan is being implemented; this follows a similar requirement introduced to Red Tractor dairy standards in 2019.
Keith Cutler, cattle vet and chair of the CHECS technical group, said another reason BVD eradication is gaining prominence is it's a relatively easy and cost-effective disease to eliminate through CHECS-licensed health scheme protocols.
"You could argue we should have tackled BVD properly years ago – but that's all the more reason to get on with it now," he said.
"Unlike mycobacterial diseases such as TB and Johne's disease, BVD is straightforward to detect, and there are a range of effective interventions – the most important being to identify and cull Persistently Infected animals (PIs) through systematic monitoring, control and management.
"That's where CHECS can really help – it sets standards for cattle disease control so following those protocols through a licensed health scheme is a proven way of getting on top of BVD for good."