The National Farmers' Union has joined organisations from across the food and farming sector to produce a new report calling for a 12-month 'COVID-19 Recovery Visa' to help alleviate the workforce shortages affecting the whole of the supply chain.
The report was sent to government ministers on August 27, highlighting the impact the pandemic and the UK's post-Brexit immigration policy is having on the sector's ability to recruit key workers.
The report highlights an average vacancy rate of 13% and estimates there are more than 500,000 vacancies across food and drink businesses. In addition, the report draws attention to the significantly increasing cost of getting food to the public.
NFU vice president Tom Bradshaw said: "For the past 18 months, food and farming businesses have been working hard to keep shelves and fridges full of nutritious and affordable food. But as this report demonstrates, businesses throughout the supply chain in a wide variety of roles are really feeling the impacts of the workforce shortages.
"At the very start of the supply chain, farm businesses are feeling the pressure."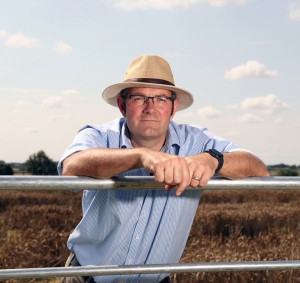 Mr Bradshaw added: "It is simplistic to argue that the end of furlough will see many more people meeting this shortfall. Furloughed workers are concentrated in urban areas and not where many agri-food roles are located. A solution to this crisis will need the right people with the right skills and training available in rural areas where many roles are based."