Mole Valley Farmers said it adapted well to unprecedented trading conditions brought about by the COVID-19 pandemic, in its financial year ending September 30, 2020.
Thanks to its 'essential business' status, Mole Valley Farmers traded throughout the pandemic, ensuring farmer members and rural customers were able to access key goods and services.
All four of the company's ruminant feed mills continued to operate, while processes were quickly put in place in all trading and back-office locations to ensure a COVID-safe environment for staff and customers.
Prior to COVID-19, Mole Valley Farmers said the wet autumn in 2019 affected sales of key agricultural products, although the extended spring allowed some farmers to 'catch up' and sales reflected pent up demand. However, weather variability did mean that fertiliser sales were below expectation.
Fuel sales increased by 1.4 million litres on the year, but significant price deflation as a result of the pandemic, coupled with lower fertiliser sales, meant the group's turnover was down 4% on the previous year to £473m.
However, group operating profit was £2.9m, which Jack Cordery, chief executive of Mole Valley Farmers, said puts the British farmer-owned cooperative in a good position to look forward to the future with confidence.
Mr Cordery said: "Throughout all that we faced in 2019/20, we have continued to invest in people, infrastructure, innovation and cost efficiency, whilst remaining closely aligned with our core values and sense of purpose.
"What drives us every day is helping our farmer shareholders to improve their on-farm profitability, productivity and sustainability, whilst creating a competitive pricing environment."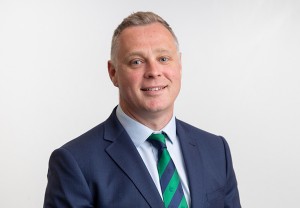 Mr Cordery said the retail arm of the business adapted rapidly to increased demand and changing shopper habits as a result of the pandemic, which included the introduction of a 'Call and Collect' service.
Although the number of in-store transactions reduced on the year, reflecting reduced shopper visits as a result of national lockdown and movement restrictions, average basket spend was up 6.6%. This meant retail revenues grew by 2% for the year.
Other key performance figures include:
9,129 farmer shareholders – up 1.2% on the year
Agricultural revenue – £224.7m (down 8.6%)
Mole Valley Farmers stores – revenue up 2.5% to £108.4m
Mole Country Stores – revenue up 7.3% to £98.4m
Bridgmans Farm Direct – revenue of £17.1m, up 2.4% on a like-for-like category basis; and
EBITDA was £8.3m – an increase of £0.6m.
Mr Cordery added: "I would like to acknowledge and extend my thanks to our staff. They have adapted to ever changing demands and regulations and I believe they have continued to place the interests and needs of our farmer shareholders at the heart of everything we have done.
"I'd also like to thank our shareholders and customers for their continued support in what has been a challenging year for everyone."