Jollyes has confirmed that it will open its first store in Swindon, Wiltshire, at the Mannington Retail Park on Telford Way, on Friday, July 28.
The store will be officially opened by Peggy, who'll be accompanied by her mum, local star Melinda Messenger.
Peggy, who'll bite through a string of sausages to officially open the store, will be at home in Jollyes new flagship – the retailer's 91st store in the UK.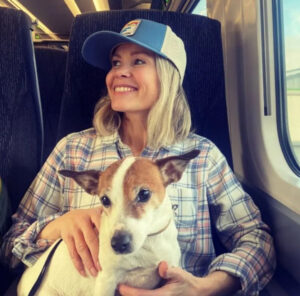 The store will be one of the first in the UK to get both a new-look Community Pet Clinic and 'Jolly Groomer' – part of a £1million investment over the next 18 months to supercharge Jollyes' provision of vet clinics, grooming parlours and other pet services in its UK stores.
Jollyes in Swindon will also be the first store to have its own 'bedroom' where dogs. cats and other four-legged friends can try out the wide selection of pet beds before their owners buy.