Pets at Home has seen its profits drop 9.3% to £59.2 million, as the pet retailer was impacted by increased freight and energy costs.
The group reported an increase in total group revenue of 7.3% to £727.2m in the 28 weeks to October 13. Like-for-like sales rose 6.4% during the period.
Pets at Home said record customer levels drove half-year sales by 7.3%, with the final period of the half year being the retailer's "strongest to date".
Retail revenue grew by 6.8%, and like-for-like sales rose 5.9%, while omnichannel revenue grew 16.2%.
The retailer said it had seen "sustained momentum across key strategic KPIs and customer acquisition metrics" and sign ups to its Puppy and Kitten Club continued at pace, averaging 29,000 per week in Q2, more than three-fold higher than pre-pandemic.
The number of active VIPs increased 9% year-on-year to 7.6m, with those engaging across more than one channel up 10%, and representing 27% of VIPs.
The number of subscription plans across the group grew 11% year-on-year to 1.6m, generating over £135m in annualised recurring customer revenue.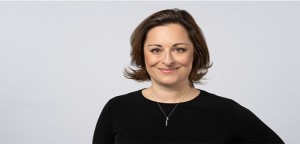 Pets at Home chief executive, Lyssa McGowan said: "I am more convinced that Pets at Home is well positioned to capitalise on an attractive growth opportunity in our structurally growing pet care market, supported by our unique blend of products and services, deeply embedded culture and expert, passionate colleagues, and partners.
"Our first half performance shows progress and resilience across the business. In a challenging macroenvironment, the pet care industry remains in growth across all channels, and we have continued to acquire new customers at an impressive rate, setting new records for customer numbers in recent months."