Environment Secretary Theresa Villiers has launched a call for evidence on cat microchipping as part of plans which could help reunite lost cats with their owners, tackle pet theft and identify cats injured or killed on roads.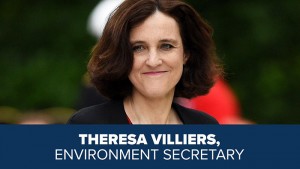 The government is seeking to find out what the effect of mandatory cat microchipping would be on owners, rescue and rehoming centres and cats themselves. The call for evidence is running for 12 weeks and respondents are being encouraged to respond as soon as possible.
Environment Secretary, Theresa Villiers, said: "The call for evidence on cat microchipping will help the government understand how we can better protect this country's much-loved cats and kittens.
"This government is committed to animal welfare and improving the lives of our companion animals."
Although microchipping is a legal requirement for dogs, it is not currently required for cats unless they are travelling under the Pet Travel Scheme.
Compulsory dog microchipping was introduced in April 2016 and statistics show that 92% of dogs are now microchipped. As a result of compulsory microchipping, displaced dogs have been reunited with their owners much quicker, reducing the time they spend in rehoming kennels and reducing owner and animal distress.