The British Veterinary Association (BVA) is calling on animal owners to consider the impact their online behaviour has on vets and veterinary teams.
As part of its new 'Respect your vet team – end abuse' campaign, BVA is encouraging animal owners to 'think before you type' and consider the impact that harassment, trolling and unfair reviews can have on veterinary staff.
BVA president Justine Shotton said: "The current pressures on vet teams are immense and it's simply unacceptable that their jobs should be made even harder by abuse from clients, either online or in person.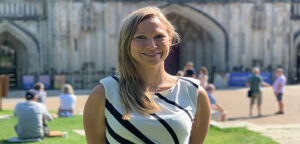 "We're very aware that a visit to the vet may be an anxious and uncertain time for animal owners, particularly when the prognosis is poor or the necessary treatment is costly, but it is absolutely unacceptable to take these frustrations out on veterinary staff. I would ask all owners to think before they type and consider whether their online comments are fair, respectful and courteous.:"
New statistics from BVA's Voice of the Veterinary Profession survey show that online abuse of veterinary professionals is nearly as common as abuse in person.
In another survey last year, 57% of vets in clinical practice reported that they had felt intimidated by clients' language or behaviour over the past year, an increase of ten percentage points since the same question was asked in 2019.
The most common type of online abuse reported by vets was unfair reviews (90%). Almost half of those who experienced online abuse had experienced abusive language (46%), while one-in-three (33%) experienced trolling. A further three-in-ten (31%) experienced online harassment.