With the March 29 deadline rapidly approaching, AHDA said that through 2019 and beyond there will, no doubt, be many changes taking place, with the UK no longer being a part of the European Union.
Speaking ahead of this week's AHDA Conference, which runs on Wednesday and Thursday (January 16-17), Bryan Lovegrove, AHDA's secretary general, said: "The animal health industry will also be affected and with uncertainty there comes concern and nervousness. On the flip side, changes bring opportunities and new possibilities that might not have happened if the UK remained within the EU.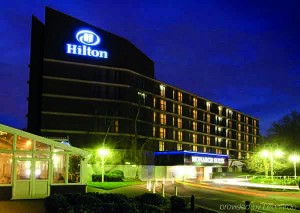 "Collectively, AHDA will continue to represent the wider membership within the animal health industry and look forward positively to changes and developments that will inevitably happen over the coming months. Over the two days of the AHDA Conference there is an excellent opportunity for industry colleagues to catch up and also do business."
Mr Lovegrove added: "Equally important will be to hear some of the key speakers' thoughts of what the animal health industry might look like beyond March 29.
"I look forward to seeing everyone at the AHDA Conference and Exhibition and working with the industry in our post-Brexit world."
For more information on the AHDA Conference, click HERE.